The Grey Nose Society
Senior Dogs do not have much of a survival rate in a shelter environment.  People surrender seniors for a number of reasons that range from, "they're no longer a cute little puppy" to they are having occasional accidents in the house, they cost too much in vet bills or they want to trade them in for a new puppy.  Although these are outrageous reasons and many of us would be appalled, it happens every single day.  Then there are also legitimate reasons that can range from the death of an owner and the children either can't or do not want to take on the dog, or a Senior person having to move into an Assisted Living situation or a nursing home where they cannot take their beloved pet with them.  The bottom line is these senior dogs did nothing to create this destiny other than grow old, as will we all.
The Grey Nose Society is a new addition to Wet Nose Rescue.  Many senior dogs have a multitude of wonderful things to offer a family. Although they may not be quite as fast and nimble as they were at one time, they are usually somewhat quieter and looking for a slower paced environment, which may be the perfect situation for some families.  They are also usually trained and have a tremendous amount of love and affection to give.  We have found that senior people frequently look forward to this personality as opposed to a bouncy young puppy that requires a lot of physical work for training and picking up after.  Also, a couple that works all day may have the perfect solution for the older dog that is perfectly content to lay around for the bulk of the day and nap.  With this in mind we are creating a new program to help these wonderful dogs continue living out what remains of their lives in a loving, happy environment, with people that love them.  These particular dogs usually have so very much love to give back and require so little, it is the least we can do for them.
We are working on two programs to help get these seniors out of shelters.  
We are greatly reducing the adoption fee to $50. This does not in any way determine the value of these special guys to be less; it is an incentive to people to make the idea of a senior dog more enticing. At the same time, we are reaching out to veterinarians along with grooming facilities and dog related businesses to offer a discount to people who adopt our senior dogs.  We would promote their business to every adopter and also make sure people were made aware of their generosity and hopefully generate additional business to their practices.  Our adopters would be given a discount card, along with a listing of all participants to show they adopted through The Grey Nose Society and therefore be entitled to a discount.  
Seniors for Seniors - This would be a full sponsorship for a limited number of senior dogs going to senior people. Many times seniors are on a limited income and although they would dearly love to have a senior dog in their lives, they most likely do not have the funds to handle the special needs of a senior dog.  To provide assistance to seniors in financial need, Wet Nose Rescue would consider the senior pup a forever foster and therefore will cover the cost of vetting, food and other needs of a senior dog in need. The program would be offered to as many seniors as funds would allow.  Wet Nose would continue to make all final decisions as to medical care in conjunction with the Forever Fosters input.  
For the second part of our program to be successful, We are looking for generous donors that are willing to provide assistance by sponsoring a senior dog, or providing monthly contributions to the general Grey Nose Fund for continued care of the senior dogs in the program. We truly believe if we work together as a community, we will make a difference in both a senior person and a senior dog's life.  If you are interested in participating in this program, please get in touch with us.  
Spot Light on our Senior Dogs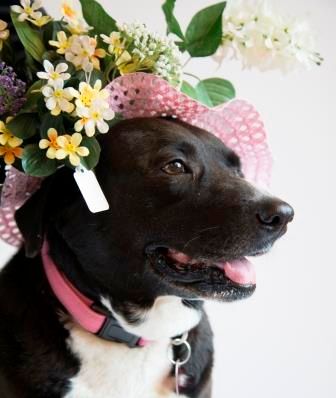 Meet Daniella, our first dog to enter the program. Daniella was a ten year old lab mix who was placed into a wonderful forever foster home when she entered the program. Prior to joining us, this beautiful girl spent her entire life chained up outside having litters of puppies, one after another.  When her forever foster learned of this story she just knew that she needed to provide this girl the love she had been deprived of for so long. The family brought her home and she immediately took to indoor life. She beelined straight for the spare bedroom and made herself right at home. She curled up on the carpet, let her foster mom cover her with a blanket and promptly fell asleep. After her much needed nap, her foster mom was ready for a walk. Daniella, so excited to please her new family, gave her new mom a BIG kiss on the face. She knew then, that despite the terrible life she once knew, this wonderful girl would spend the rest of her life in a home with people that will love and care for her. Daniella lived for 5 more years with her wonderful foster family. 
Interested In Becoming A Grey Nose Society Sponsor, Request Information